Salsa | Bachata | Mambo | Cumbia | Zouk | KiZomba | Swing | Tango | Ballroom
CHALLENGE YOURSELF.
TAKE IT TO THE NEXT LEVEL.
Dennis is THE best latin dance instructor in Chicago HANDS DOWN. I've been to a couple other studios to learn Salsa and Bachata but Dennis's style of teaching is unmatched. It's more fun, more applicable to social dancing, and simply WORKS. I feel confident dancing these beats now and look forward to more classes with Dennis.
Want a place to start from scratch and get right into it? this is the place! The classes are all about having fun and practicing with multiple dance partners while Dennis leads instruction for the main combo. Lots of opportunity to try your own style and moves while having the scaffolding of an instructed combo. Not the boring starting off with basics but not too intimidating either.
Dennis was so amazing during our wedding dance class. I especially loved how he broke our dance into sections and gave us tips on how we can improve ourselves. I am so coming back for more dance lessons! I highly recommend!
My husband and I signed up for dance lessons for a wedding we have in Brazil. Dennis helped us figure out the right dance to learn and instantly made us feel so comfortable. Without any prior merengue experience, we left with quite a few moves to show off at the wedding. Highly recommend Dennis!
Hi, everyone. The new group session is starting soon. Register now to hold your spot. Tuesday and Saturday classes are filling up quickly. Click the link to register. Also, add the Salsa Bachata social for Friday, October 6, to practice what you've learned. Register Now!
The studio will be closed. 
Saturday, December 16
Saturday, December 23
*Will Resume Tuesday, December 26
If you have any questions, please don't hesitate to message me.
Text or Call for anyquestions for a faster response: (717) PASAMBA
Next Salsa Bachata Social
Friday, October 6 | Time 7:00 PM - 9:00 PM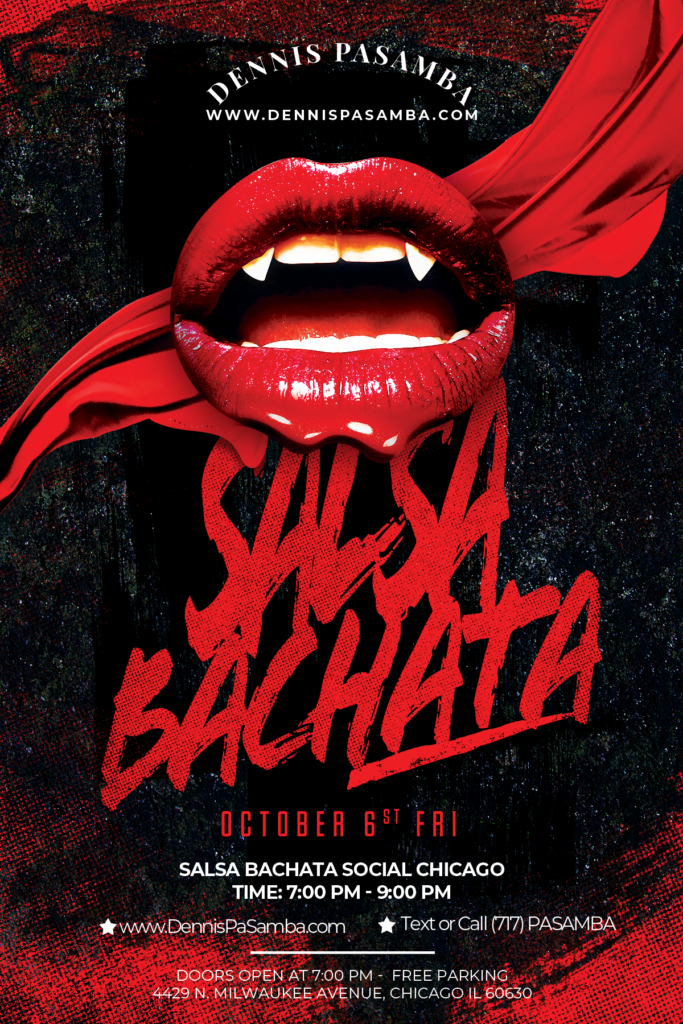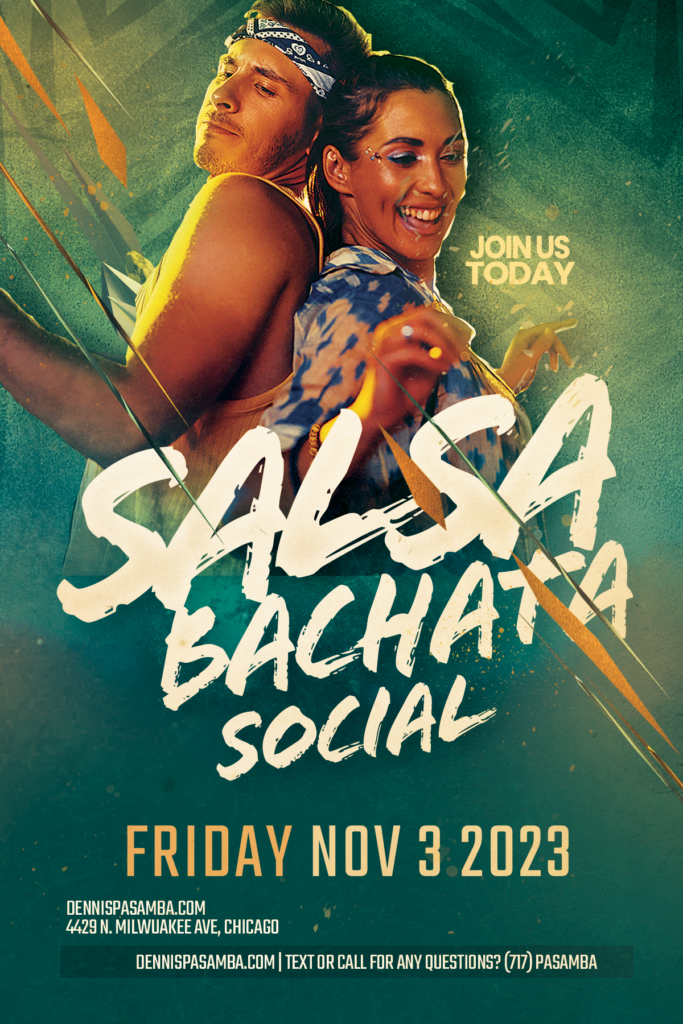 Limited Space Available | Join Now
New Session
Registration Open Now
Sign Up Today
➤ Tuesday | September 19
➤ Saturday | September 30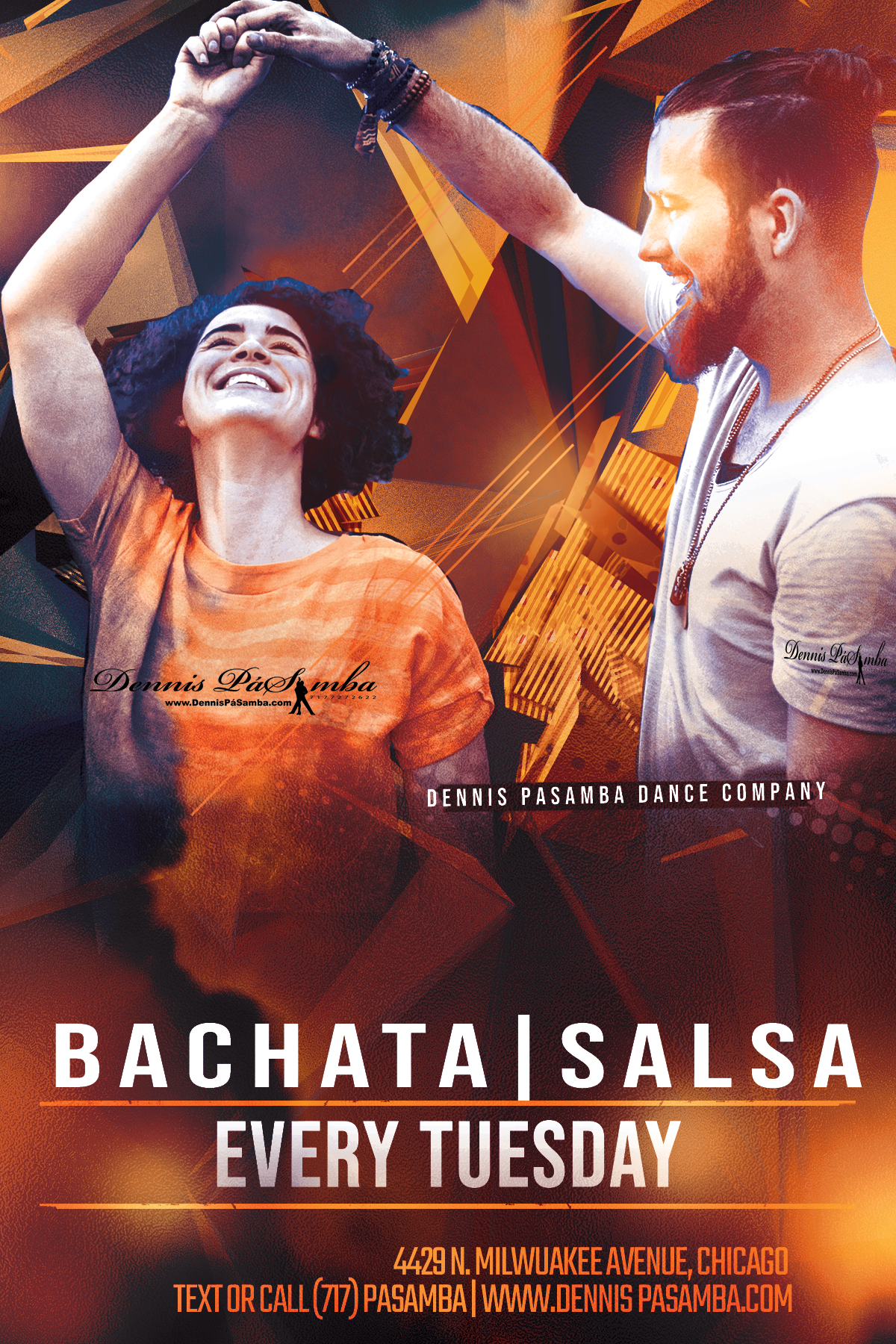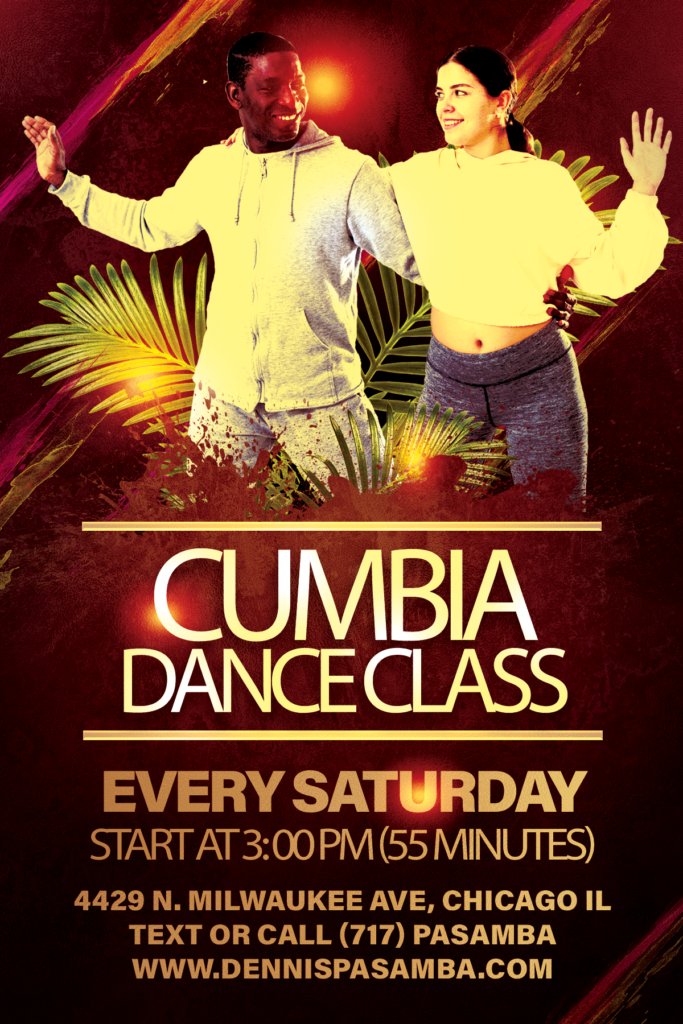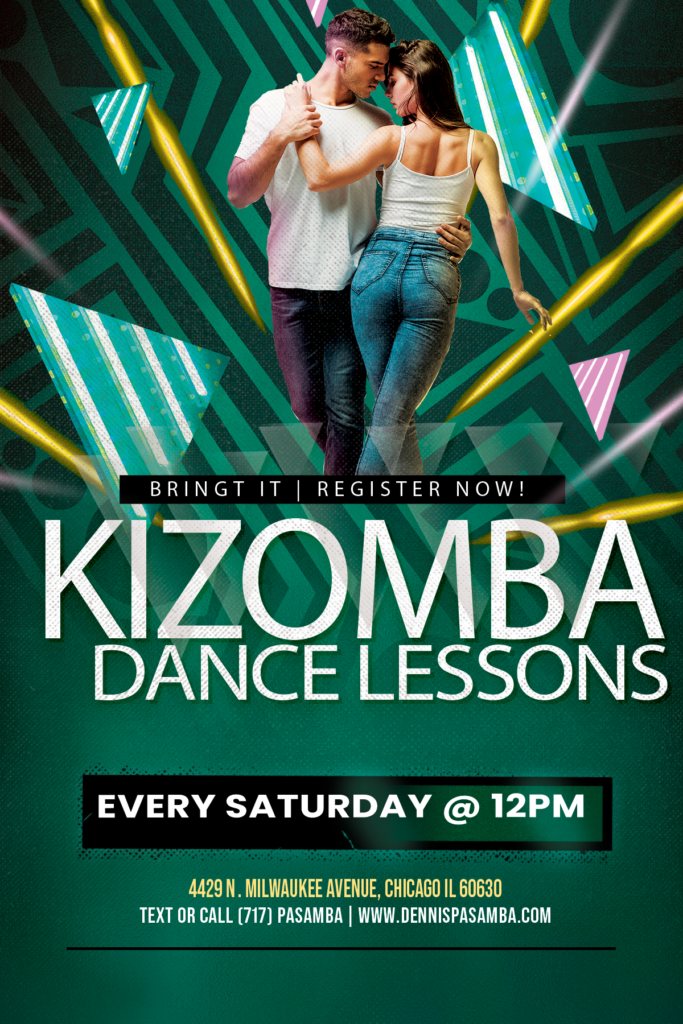 The best Date Night Idea Ever.
A night of romance, you are dancing the night away, making an unforgettable evening that lasts a lifetime: a connection, fun and memorable moment.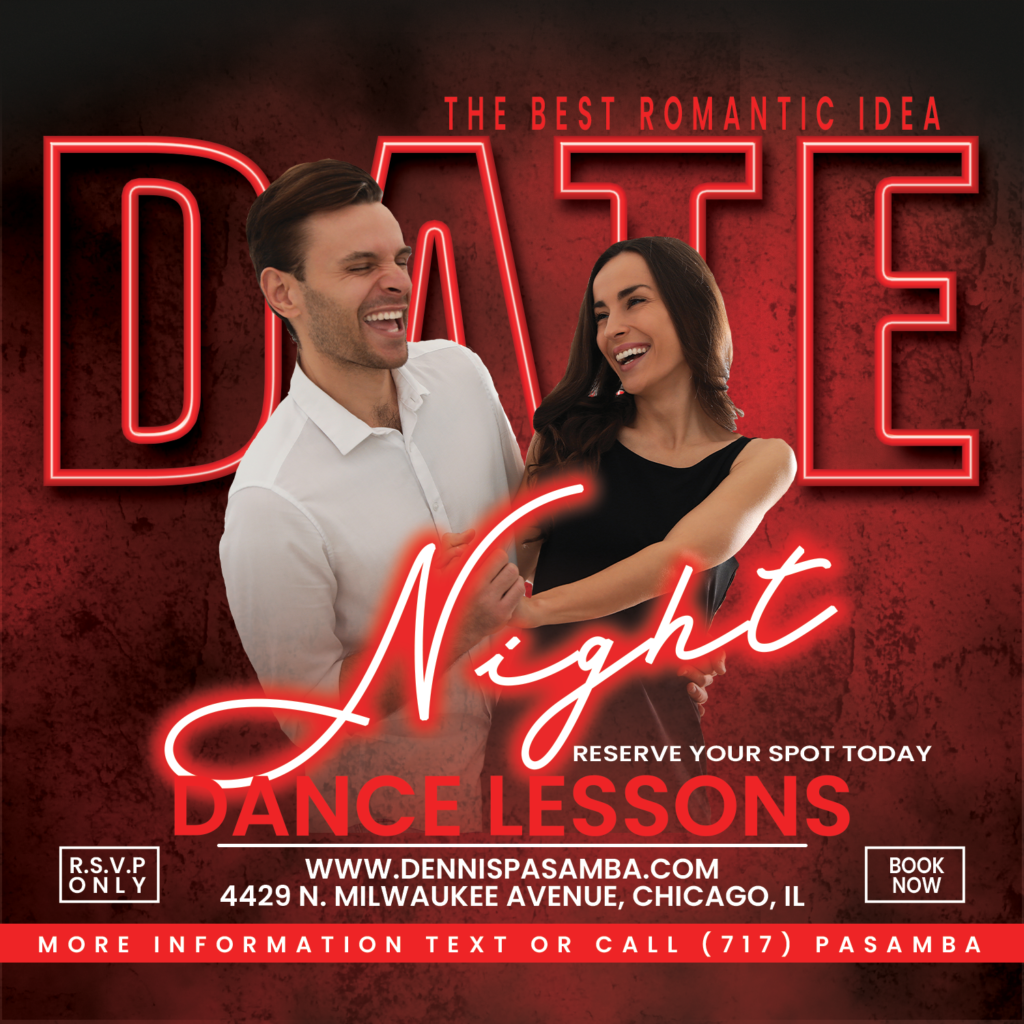 Wedding Dance Lessons Chicago
Wedding Dance Lesson Chicago.
Last minute wedding dance lesson, I got you covered. It's your wedding dance, so why not make it great? Unless you want to do the boring side-to-side dance. Let's do something that you are happy with and not ashamed of. Trust me; I got you covered. Schedule your wedding dance lesson today.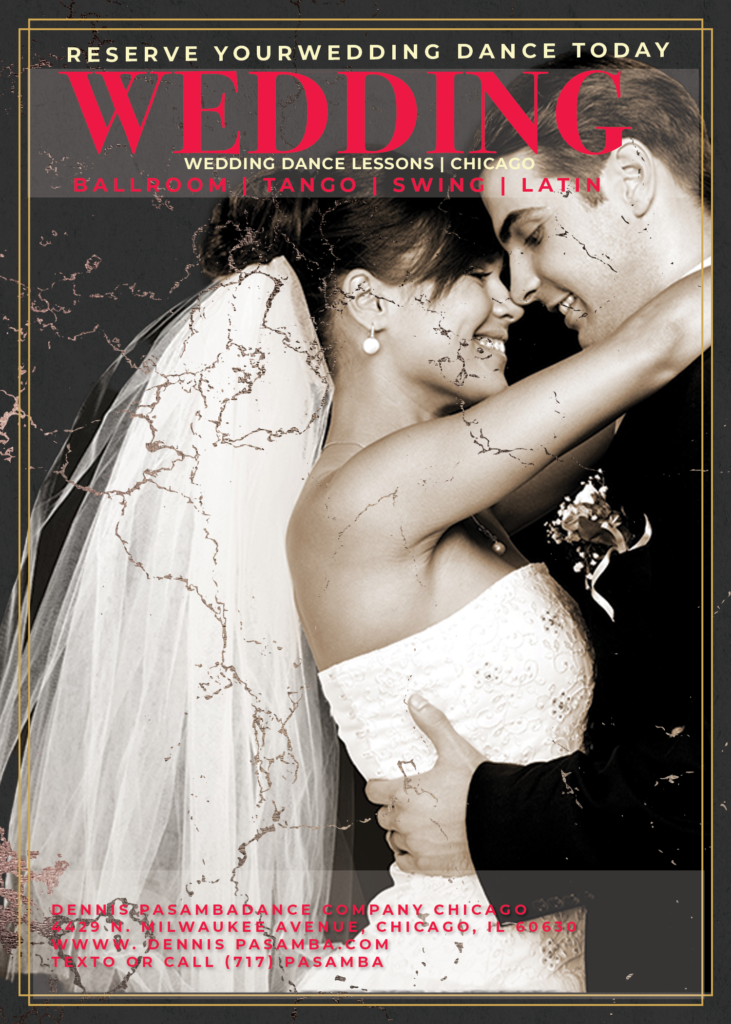 Performance Latin Dance Team Chicago
Have you ever wanted to take your social dancing to the next level? We will focus on strengthening your techniques, spins, body isolation, styling, and musical timing to prepare you for dance Competition, performance, and team building.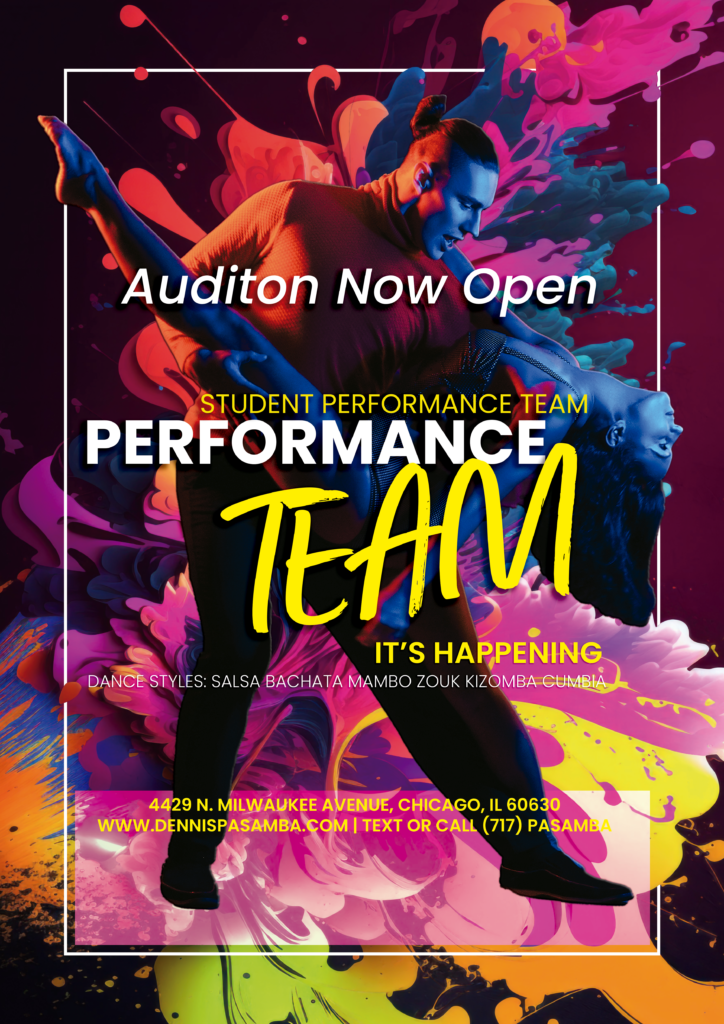 My motto is to have fun and enjoy and achieve goals
This is the best way to get updates on our First Friday Social, Group Class Schedule,  Upcoming Team Performances, workshops, and also when the studio will be closed.